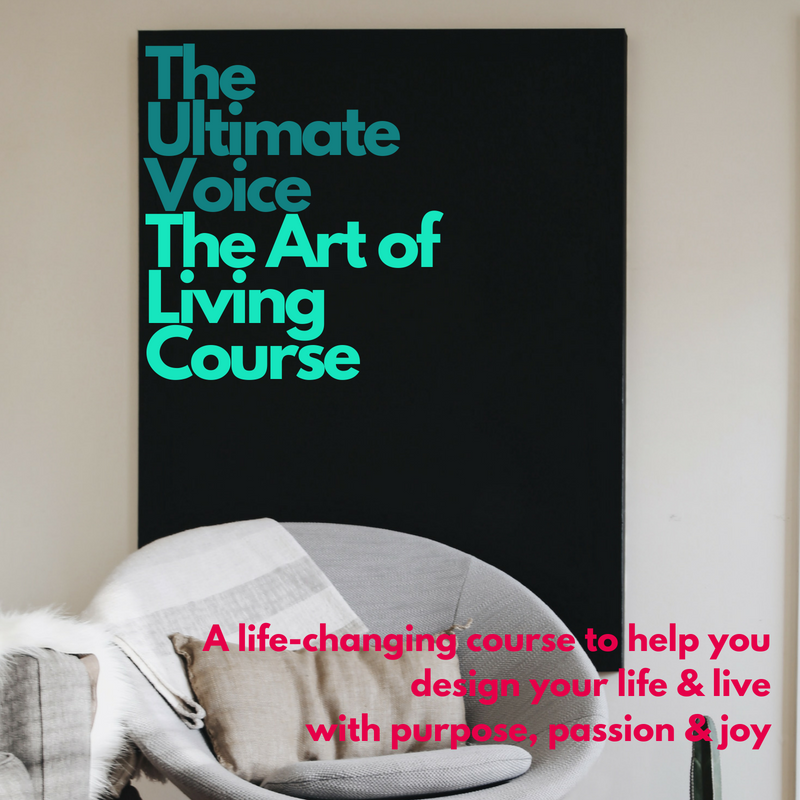 The Art Of Living Course
We learn all sorts of stuff at school, don't we?  Pythagoras, biology, nuclear fusion, the elements ... hugely useful, I'm sure.
But we could do with information about living with joy, how to calm ourselves, how to deal with difficult situations and people, how to build our emotional intelligence, how to look after ourselves, which are equally (if not more?) useful.
Roz wrote a course for adults in 2007 called The Personal Success Group which incorporated all of these elements and more.  It ran for 10 years with great success, and now she has developed a new and improved version of it which will run along 12 week sessions from January 2019 - The Art of Living Course.
The Art of Living Course will run in 12-week term-time sessions with topics, exercises and homework each week to ensure your growth, knowledge and confidence builds throughout the course.
It is a 12-week-long commitment to studying your now to inform and design your future, and worth every moment.
As a Personal Development Coach, Roz is committed to supporting each and every attendee through the full process of identification of their goals, taking action on those goals all the way through to celebrating with you when the goal has been achieved.
The course will cover a different topic in each session, which will last for a full day, and will cover:
The Art of Taking Responsibility

The Art of Living with Kindness & Gratitude

The Art of Living Creatively & Confidently

The Art of Living Mindfully & with Forgiveness

The Art of Living Positively

The Art of Setting Goals & Taking Action
This in-depth course will find you honing in on the actions you need to take to build a bright and purposeful future.  You will be taking part in activities that you can take away and keep to remind you of your direction; skills for life and a whole new approach to living positively with focus.
Our next Spring course runs on :
Saturday 25th April 2019 10am - 6pm
The Summer course date is:
Saturday 6th June 2020 10am - 6pm
The Autumn course date is:
Saturday 7th November 2020 10am - 6pm
Each topic is covered in full through workshops, activities and discussion providing you with the ability to inform and design your future, listen to your instincts, align your decisions with your personal values and life life with purpose and passion.
This day-long course runs on Saturdays from 10am - 6pm and are held at The Studio in Ashtead, Surrey.  There is plenty of parking available and all refreshments and lunch are provided.
The fee for the full day course is £600 per person, and can be paid in instalments, by credit card, Paypal, direct banking etc, in advance of the course commencement.
Attendees do not need to attend both of the courses, but attendance at the first course is recommended before taking the full day course.